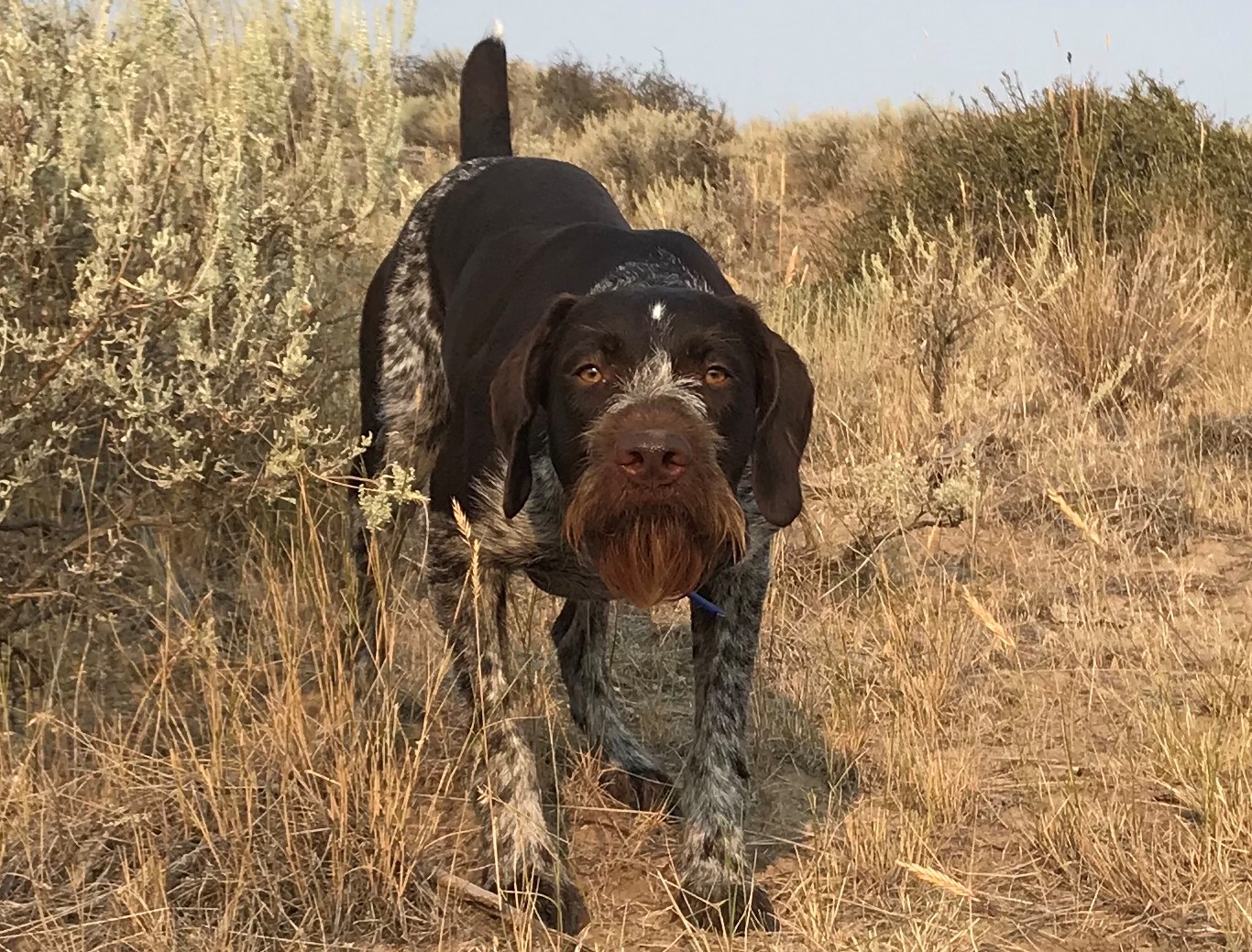 Welcome to Bone Point Kennels. We are dedicated to producing German Wirehaired Pointers with strong inherent abilities to search, point, track and retrieve game from land or water.
NAVHDA & AKC registered
We are pretty well booked on our spring litters, but have two clients that will be having nice litters this spring. More details will be posted as breedings take place.
Kelly & Stephanie Jobes - Baker City, Oregon
Greg, Jana, Tucker, and Logan Whitten - Pendleton, Oregon
German Wirehair Alliance members
Follow us on Instagram
© Bone Point Kennels