Occasionally we have started dogs available. Because we are very selective with the dogs used in our breeding program, many of the puppies that we start out are not used for breeding. These dogs are typically sold at 1-2 years old as started dogs. Our started dogs have usually been NAVHDA natural ability tested, have one solid hunting season under their belt and are ready to take hunting. Started dogs are typically priced at $1,800 - $3,500 depending on age, experience, talent, and training.
All started and trained dogs are sold with a 30 day guarantee. This guarantee allows the new owner the opportunity to hunt and evaluate the dog, and verify that they are a good fit for your family.
---------------------------------------------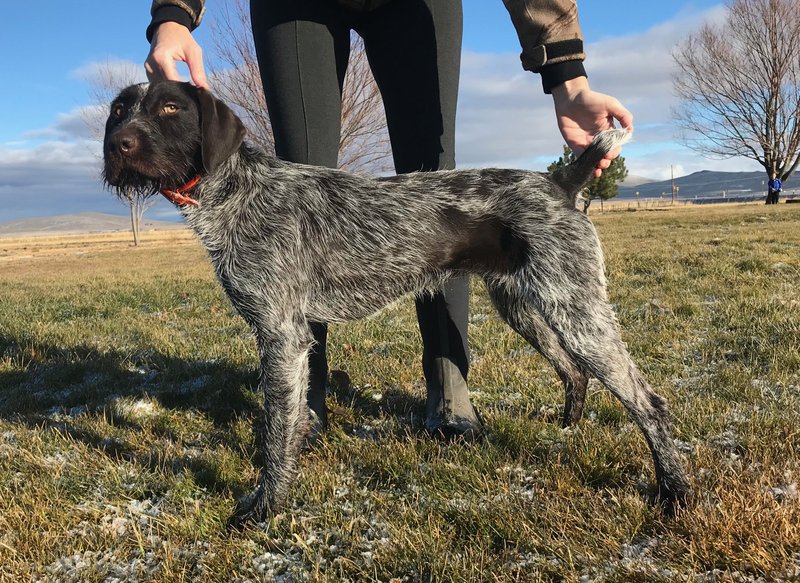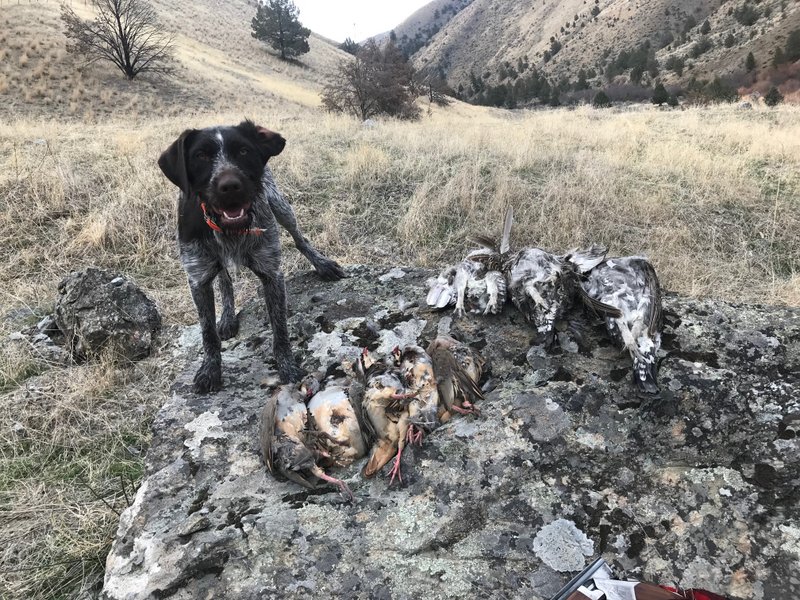 Bissel Grade Elka
(VC Bone Point's Voyageur NA I, UT I x VC Thunderhill Obsidian NA I, UT I)
DOB: 12/5/2017
Elka is a 12 month old female with excellent breeding. She is a smaller dog, right at 40 lbs. She has good desire for birds and also enjoys retrieving from the water. She has been hunted on upland birds this fall and has pointed wild birds, naturally backs older dogs on point, and has several retrieves. She is a very strong natural retriever. She is a medium range dog in the field and has been ranging out 50-200 yards. Elka has strong natural talent and should make a very nice dog with more experience. She is a friendly dog that is great around kids and other dogs.
$2,500
SOLD
------------------------------------------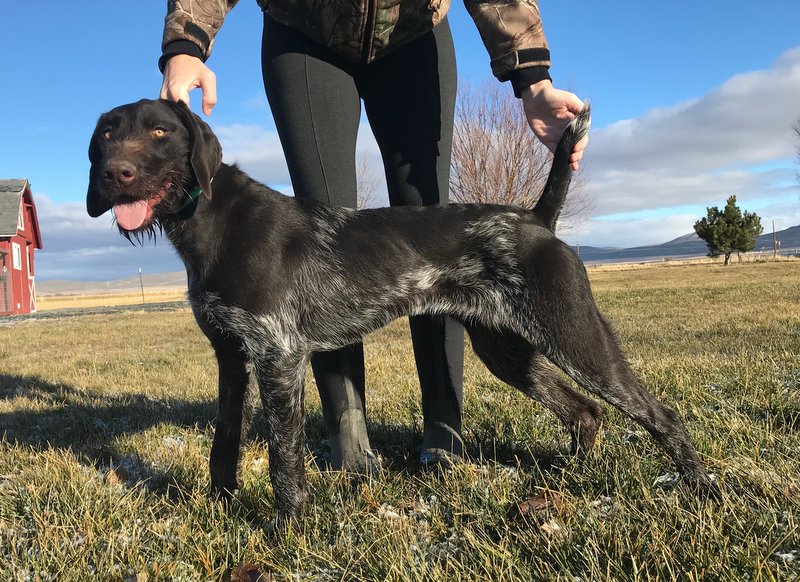 Bone Point's Denali NA III
(CH Cascade Tumalo Tonic x Bone Point's Kenai NA I, UT II)
DOB: 4/1/2018
Hollis is a 7 month old spayed female. Art Trujillo took Hollis to South Dakota as a 4 month old pup for me and gave her an excellent start working young wild pheasants as a pup. She also ran the NAVHDA Natural Ability test at 5 months old, receiving a prize III. I am confident Hollis would be a prize I dog this spring. Hollis has a great coat and athletic build and will probably end up around 55 lbs. While her hunting experience is limited, I have already shot wild huns over her points, which she retrieved to hand. Hollis is a very driven dog and I expect her to end up as a medium-to-large ranging dog in the field and would be best suited for an avid hunter with experience handling high-drive hunting dogs. Hollis has loads of natural talent and should make an outstanding dog with more experience. She is a friendly dog that is great around kids and other dogs.
$2,500
SOLD
------------------------------
© Bone Point Kennels