Occasionally we have started dogs available. Because we are very selective with the dogs used in our breeding program, many of the puppies that we start out are not used for breeding. These dogs are typically sold at 1-2 years old as started dogs. Our started dogs have usually been NAVHDA natural ability tested, have one solid hunting season under their belt and are ready to take hunting. Started dogs are typically priced at $2,500 and up, depending on age, experience, talent, and training.
All started and trained dogs are sold with a 30 day guarantee. This guarantee allows the new owner the opportunity to hunt and evaluate the dog, and verify that they are a good fit for your family.
---------------------------------------------
Bone Point's Nixon HAE 64
$5,000
SOLD
Cavic is a very talented, trained 2 year old neutered male with wild bird hunting experience. He is best suited to the serious hunter with dog training experience. He has been force-fetched and has 4 months of training in him for the NAVHDA utility test where he was trained for water work and broke to wing, shot, and fall on liberated birds. He does not have duck hunting experience, but he is a tough dog that LOVES water and ducks and would make a great waterfowl dog with the right opportunity.
Cavic has successfully found, pointed, and retrieved wild chukars, huns, pheasants, valley quail, and 3 species of quail in Arizona. He is an independent, big running dog that will test the boundaries at times and will need an experienced handler to keep him in line.
He is a very friendly dog to people and other dogs. He also does great in the house, but is a dog that needs good exercise each day to be on his best behavior.
Cavic is a very high ceiling dog that just needs a little more experience in the field and the right home to turn into someone's "dog of a lifetime".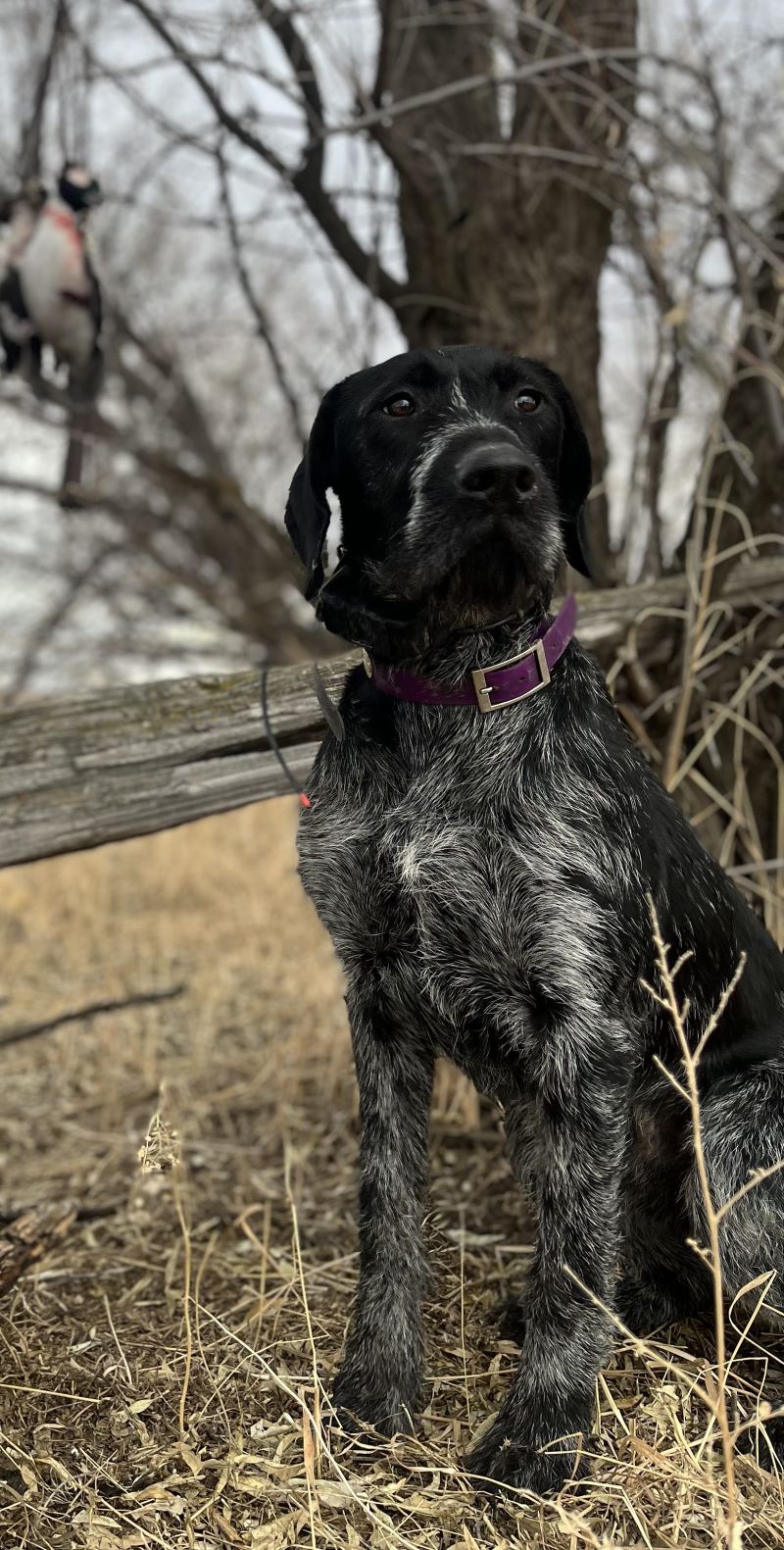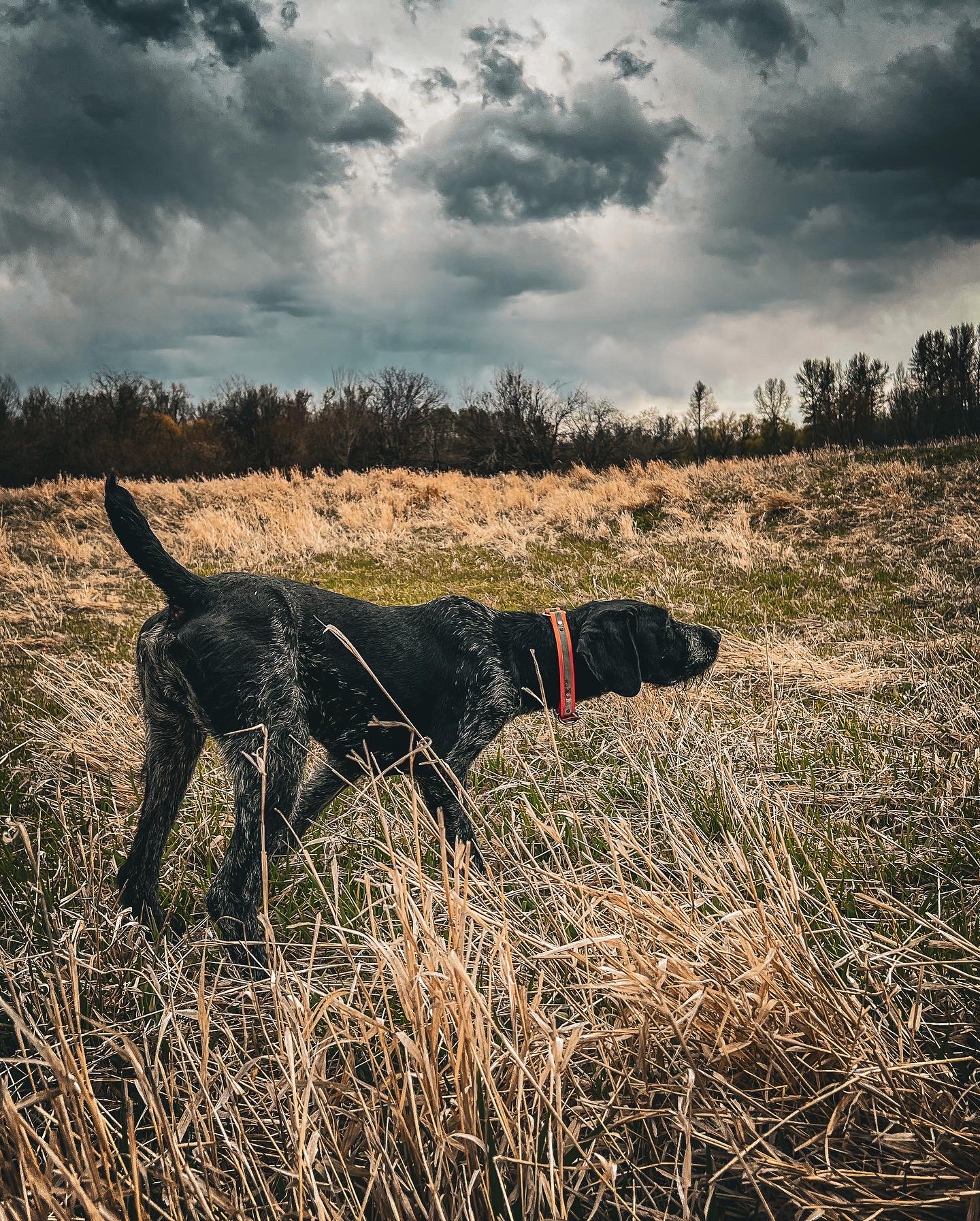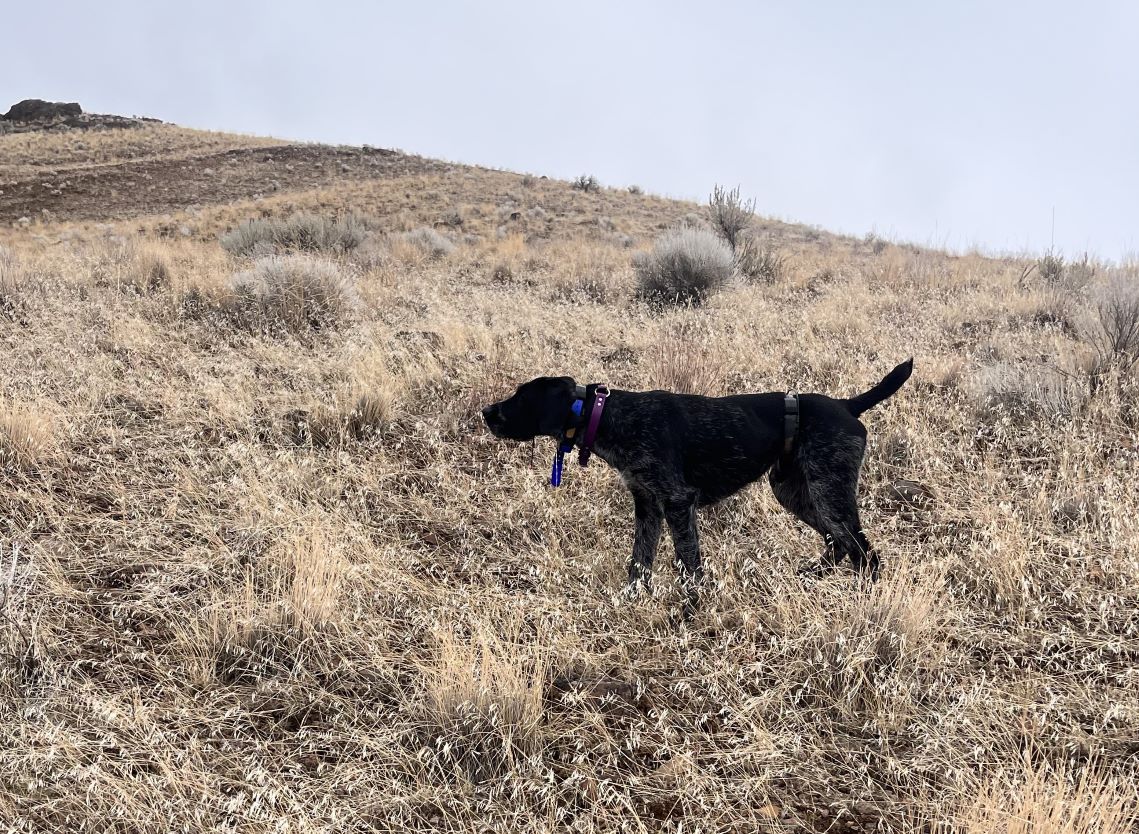 ----------------------
Claddagh's Colt
VC DC AFC Kimmax Katch Me if You Kan NA I, UT I x Big Sioux Bolt HAE 66, UT I
$3,000
SOLD
Colt is a 9 month old neutered male that has a great start. He has several days in the field this past hunting season and is a bold, high drive pup that loves birds. He had several retrieves and a few points of his own by the later part of the season. He will be a larger male, probably 65-70 lbs, but don't let that fool you - this dog can cover ground with the best of them. He is already a big ranging dog that needs a GPS collar and he should go to a serious hunter with dog training experience. He has not hunted ducks, but he has all of the tools to make a great duck dog. This ia a very talented young male that will make an outstanding dog in the right hands. He has an excellent temperament with kids and other dogs. Colt comes from a fantastic breeding from Claddagh kennel, out of one of the most titled females in the breed and sired by our male Bolt. His breeding is as good as there is out there with a pedigree full of VCs and UT prize Is.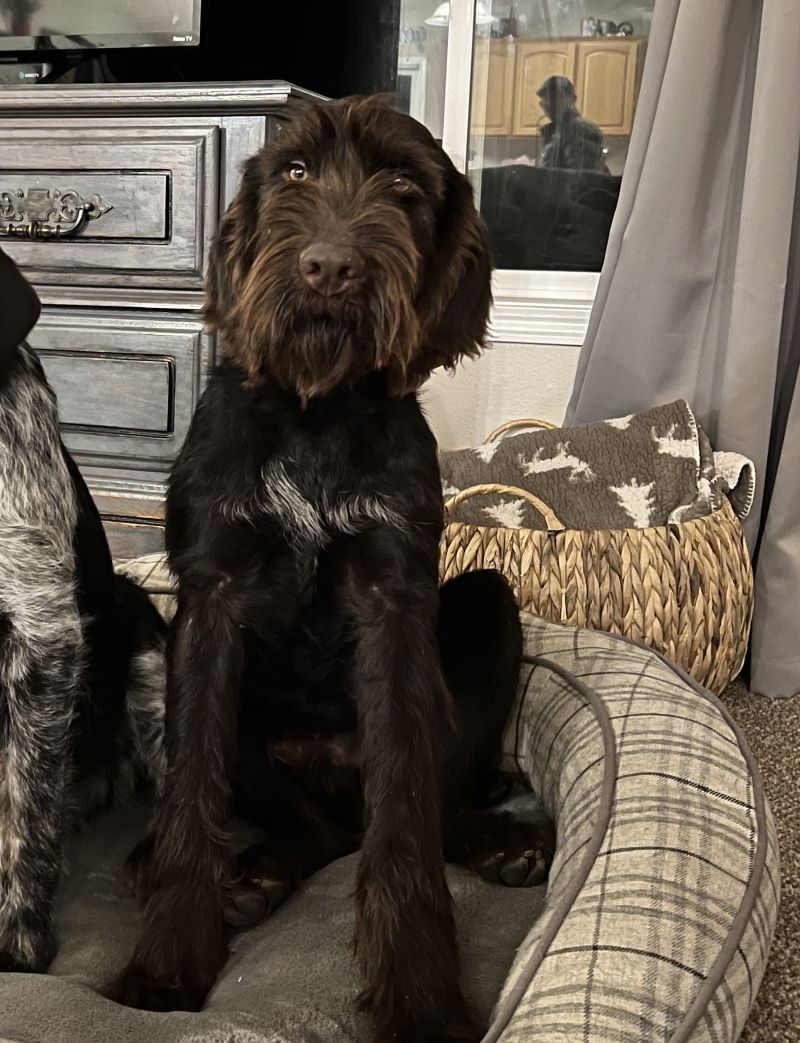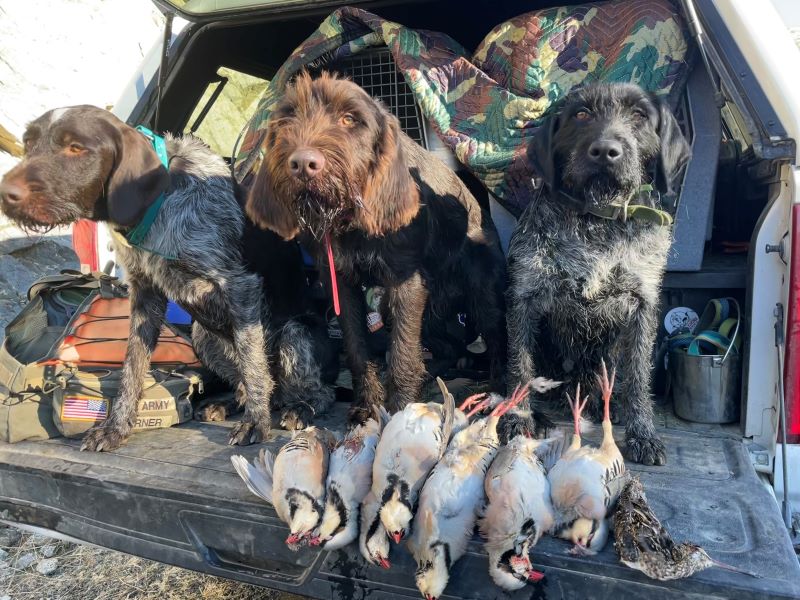 -----------------------------
Bone Point's Lola v Nordheim
Big Sioux Bolt HAE 66, UT I x Bone Point's White Lightning NA I
$2,700
SOLD
Lola is an 8 month old spayed female that has a great start. She was hunted several days this past fall where she pointed her own birds, backed the older dogs, and retrieves several birds. She is a medium range dog that will be easy to handle, and a dog that most people could be successful with. She has a great temperament and does well in the house.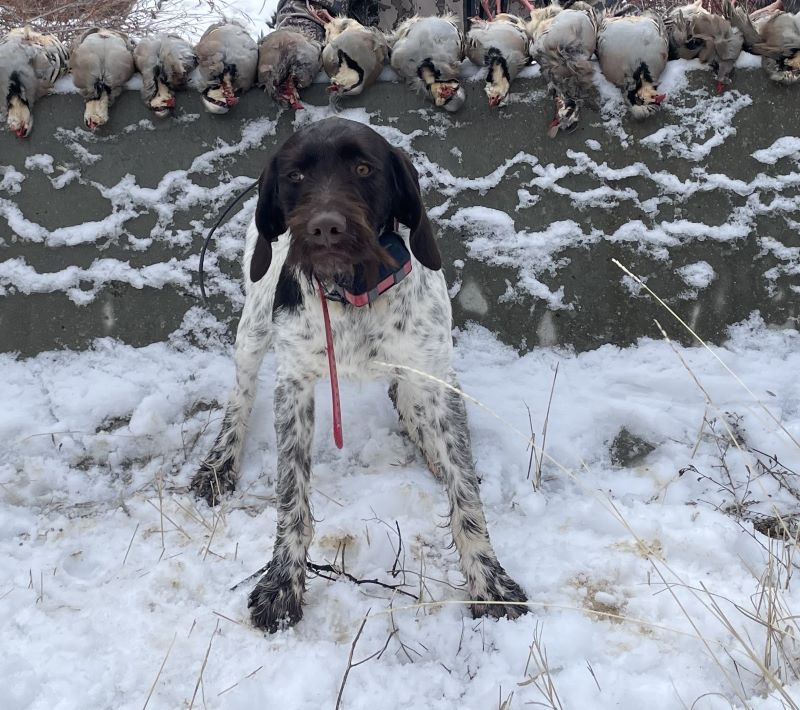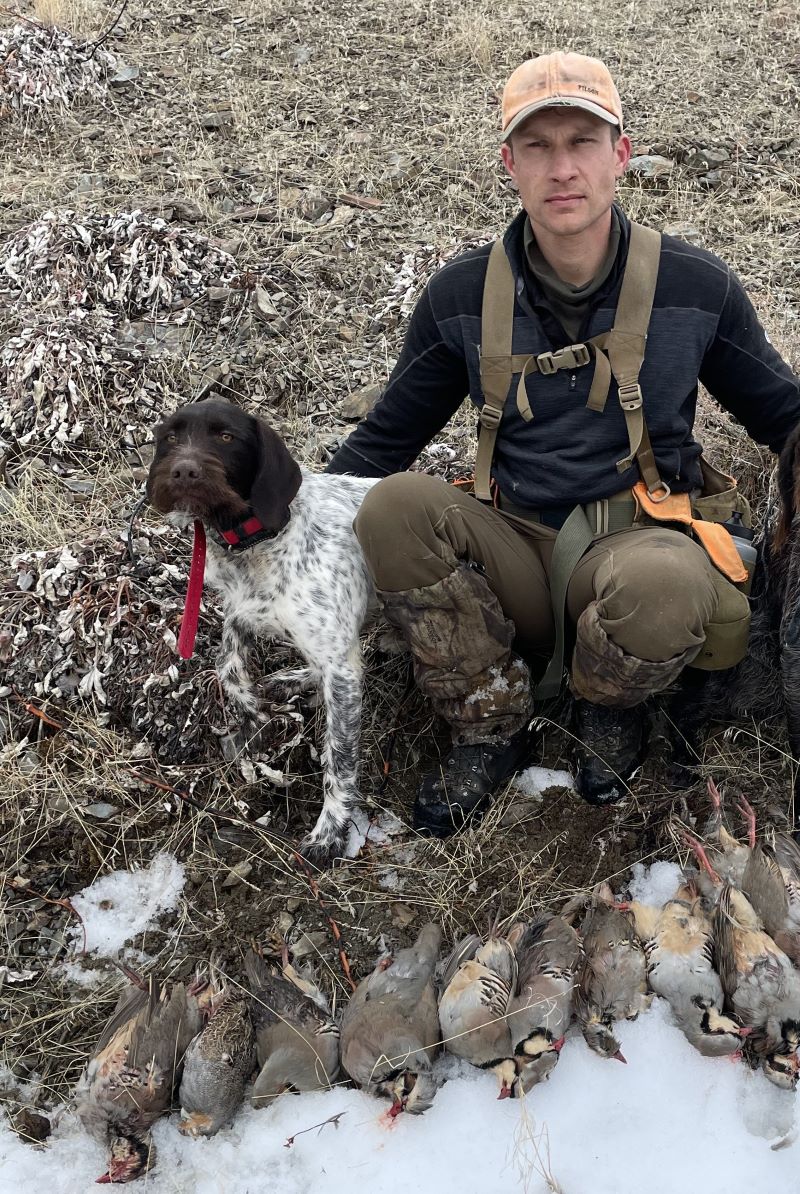 © Bone Point Kennels