Occasionally we have started dogs available. Our started dogs are chosen as puppies from the finest litters available. Because of our extremely selective breeding program, we end up keeping very few of the dogs we start as puppies. Most of these dogs are sold as started dogs. Our started dogs have usually been NAVHDA natural ability tested, have one solid hunting season under their belt and are ready to take hunting.
---------------------------------------------
BLUE COLLAR FRIDA "RYDER"
(VC Griff's Xplosive Gunner NAI, UTI x VC NSTRA CH BLUE COLLAR ASIA NAI, UTI)
DOB: 4/27/12
Ryder is a one year old spayed female that will make a great upland and waterfowl hunter and family companion. She is about 45 lbs and is a very fast, athletic field dog. Ryder is from an exceptional litter where both of her parents are NAVHDA UT prize Is and VCs, with her dam also being NSTRA champion. All four of her grandparents are also NAVHDA UT prize I dogs.
Ryder was hunted hard last fall as a young dog and had a good start on searching, pointing, and retrieving wild huns and chukars. She has a very fast, animated field search and hunts at medium range in the field. Ryder has excellent prey drive and LOVES birds. She also loves retrieving from the water and will make a good waterfowl hunter. Ryder has been well exposed to guns, water, children, other dogs, and puppies. She has a very sweet, affectionate temperament and gets along well with everyone. She has been worked on planted pigeons this spring and started on basic obedience in the yard.
$1,800
SOLD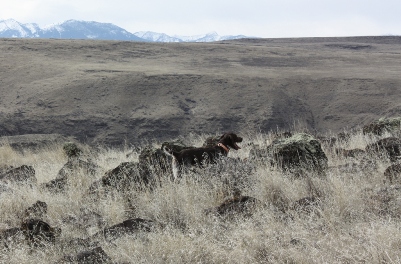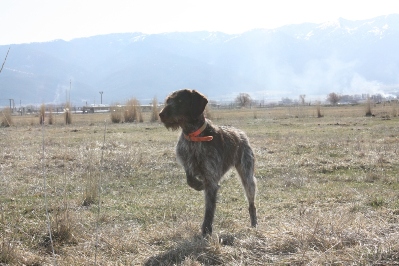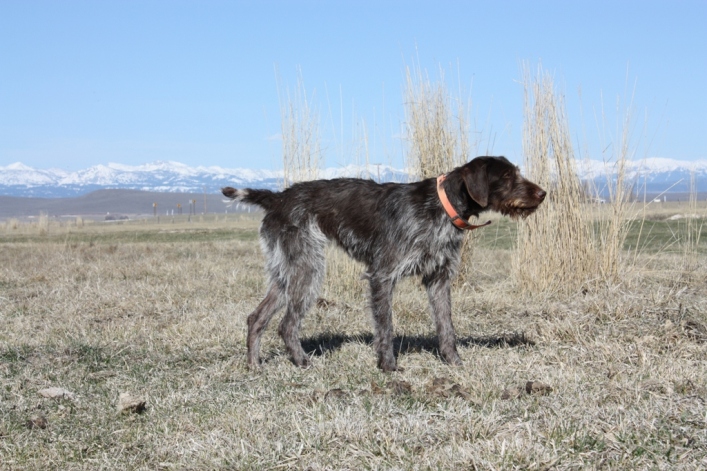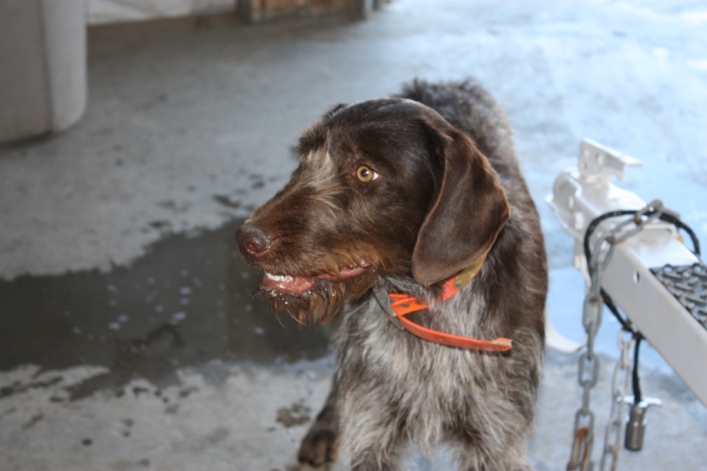 --------------------------------------------